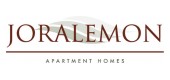 Your Review
Submit a Review

Resident Reviews
|Recommended: YesSo far Loving it — Very nice apartments. I feel very comfortable living here neighbors are friendly
|Recommended: YesVery nice experience — That it is worth it because the other tenants and staff are very nice
|Recommended: No
Repairs are extinct — No one ever comes to fix anything at all. And for the amount of money we're paying every month this is not acceptable. Dryers and washers always broke. Stray cats, old appliances
Hi Khyana, Sorry but I have been trying to reach you with no response. I had our technician here to check the washer and dryers and everything seems to be working ok. I am not sure if you changed your number. If so please reach out to me. Gerard has stopped by to see you but there was no answer. I will be happy to assist with any maintenance issues that you may have but I need for you to call me.
|Recommended: Yes
My time at Joralemon street apartments — It was a great first apartment experience and Debbie the property manager is great
Thank you Bryan! I really appreciate your feedback.
|Recommended: Yes
Great place to live — Its amazing would be better with a yard
Thank you for the great review! We really appreciate it.
|Recommended: Yes
Fine — Good Morning, This confirms on May 30, 2021 I submitted my intention to renew my lease for 12 months for 1,166.88 a month. Thank you. Susan Costello 973 759-9150
Hi Susan, Glad you will be renewing with us for another year. Thank you!!
|Recommended: YesMy apartment — It's good neighbors are nice.
|Recommended: Yes
Joralemon Apartment — It is very clean, I would recommend anyone to live here. Also the maintenance people are awesome I love the dog park for our dogs, it is safe and any problems they will fix it right away.
Thank you Nevada. So glad you are happy at the Joralemon Street Apartments. We appreciate your review of the property.
|Recommended: Yes
Nice place to live. — Been living here for 3yrs. its a really nice place to live. Maintenance guy is really nice and gets back to you really fast when something is not working. Parking is good just have to watch out for golf balls. Staff is really nice I text Debbie for everything. I moved here because my kids went to school right across the street. Im renewing my lease for one more year. Thank you for everything you guys do.
Thank you Chevon. So happy to hear you enjoy living at the Joralemon Street Apartments. We really appreciate your comments.
|Recommended: Yes
Feel at home — The apartments are a great size with a good set up and ample closet space. Visitor parking can be tough depending on the time of day, however, neighbors are friendly and the staff is a pleasure to work with. The complex is close to everything shopping, restaurants, bars, major highways, etc. Also love that it is a pet friendly environment
Thank you Jacqueline. It is a pleasure having you as a resident and so happy you are enjoying your stay at the Joralemon Street Apartments.
|Recommended: Yes
Great Staff and Beautiful Comlex — My girlfriend and I are currently moving in and Debbie helped us every step of the way. She always answered our calls and answered every question we asked her. The units are beautiful and seem very maintained. Definitely would recommend this complex to others moving into a apartment for the first time. Great place and people
Thank you so much for the review. I know you will enjoy living at the Joralemon Street Apartments.
|Recommended: Yes
Appaerance is nice and clean. its well maintained. — The property is maintained, clean and quiet.
Thank you so much for the review. Glad your a resident at Joralemon Street Apartments.
|Recommended: Yes
Nice place — It's a nice place to live and pet friendly
Thank you Sandra. I appreciate your review and glad you are happy living at the Joralemon Street apartments.
|Recommended: Yes
Would recommend — Beautiful units with spacious floor plans and a lot of closet space. Staff is very responsive, accommodating and professional. The property is quiet and well maintained. Great location as the Harrison PATH is a 15 minute drive and the Lincoln Tunnel is about the same, there are also plenty of buses. Grocery stores, restaurants, gyms and highways are also nearby. Would definitely recommend
Thank you Lee for such a nice review. I am so glad to hear you are happy with the choice you made to move to our community.