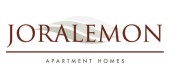 Your Review
Submit a Review

Resident Reviews
|Recommended: YesMy apartment — It's good neighbors are nice.
|Recommended: Yes
Joralemon Apartment — It is very clean, I would recommend anyone to live here. Also the maintenance people are awesome I love the dog park for our dogs, it is safe and any problems they will fix it right away.
Thank you Nevada. So glad you are happy at the Joralemon Street Apartments. We appreciate your review of the property.
|Recommended: Yes
Nice place to live. — Been living here for 3yrs. its a really nice place to live. Maintenance guy is really nice and gets back to you really fast when something is not working. Parking is good just have to watch out for golf balls. Staff is really nice I text Debbie for everything. I moved here because my kids went to school right across the street. Im renewing my lease for one more year. Thank you for everything you guys do.
Thank you Chevon. So happy to hear you enjoy living at the Joralemon Street Apartments. We really appreciate your comments.
|Recommended: Yes
Feel at home — The apartments are a great size with a good set up and ample closet space. Visitor parking can be tough depending on the time of day, however, neighbors are friendly and the staff is a pleasure to work with. The complex is close to everything shopping, restaurants, bars, major highways, etc. Also love that it is a pet friendly environment
Thank you Jacqueline. It is a pleasure having you as a resident and so happy you are enjoying your stay at the Joralemon Street Apartments.
|Recommended: Yes
Great Staff and Beautiful Comlex — My girlfriend and I are currently moving in and Debbie helped us every step of the way. She always answered our calls and answered every question we asked her. The units are beautiful and seem very maintained. Definitely would recommend this complex to others moving into a apartment for the first time. Great place and people
Thank you so much for the review. I know you will enjoy living at the Joralemon Street Apartments.
|Recommended: Yes
Appaerance is nice and clean. its well maintained. — The property is maintained, clean and quiet.
Thank you so much for the review. Glad your a resident at Joralemon Street Apartments.
|Recommended: Yes
Nice place — It's a nice place to live and pet friendly
Thank you Sandra. I appreciate your review and glad you are happy living at the Joralemon Street apartments.
|Recommended: Yes
Would recommend — Beautiful units with spacious floor plans and a lot of closet space. Staff is very responsive, accommodating and professional. The property is quiet and well maintained. Great location as the Harrison PATH is a 15 minute drive and the Lincoln Tunnel is about the same, there are also plenty of buses. Grocery stores, restaurants, gyms and highways are also nearby. Would definitely recommend
Thank you Lee for such a nice review. I am so glad to hear you are happy with the choice you made to move to our community.
|Recommended: YesExcellent — The apartments are amazing. The one my fiance and I rent was recently renovated and it's gorgeous. It's not a super large place but it's quiet and safe. They do allow pets in this aparment complex but majoirty of the pets are very quiet and you can't hear them. Great place in genearal
|Recommended: YesResident — Debbie is a nice person. Very helpful during the move in process. She always responds whenever you call.
|Recommended: YesResident — Debbie is incredibly helpful when it comes to responding to calls. She is a great manager that always responds timely.
|Recommended: YesStaff — The best thing about living here is the speedy response of the staff. Whenever I text call Debbie she responds. I've had small issues with my apartment and she has seen to them in a timely manner. The matenaince man is very helpful and answers all of my questions. Its a quiet complex and they are understanding towards my children. One of them being a 5 year old. I would recommend moving here to anyone who's looking for an apartment.
|Recommended: YesPet and people friendly apartments — Well maintained, good facilities and friendly accommodating staff. Location is more than convenient as well as quiet and the apartments are well kept and neatly finished. They are also pet friendly which was a big bonus for me...I would definitely recommend.
|Recommended: YesReview — Recently moved in , very quiet safe neighborhood . My apartment was newly renovated , all appliances are new refrigerator , stove etc actually looks just like the pictures posted . So happy to be here Debbie is great she made the whole process very easy always easy to get in contact with . I like that im within vicinity of many , restaurants , grocery stores and several gyms . Surroundings are always very clean